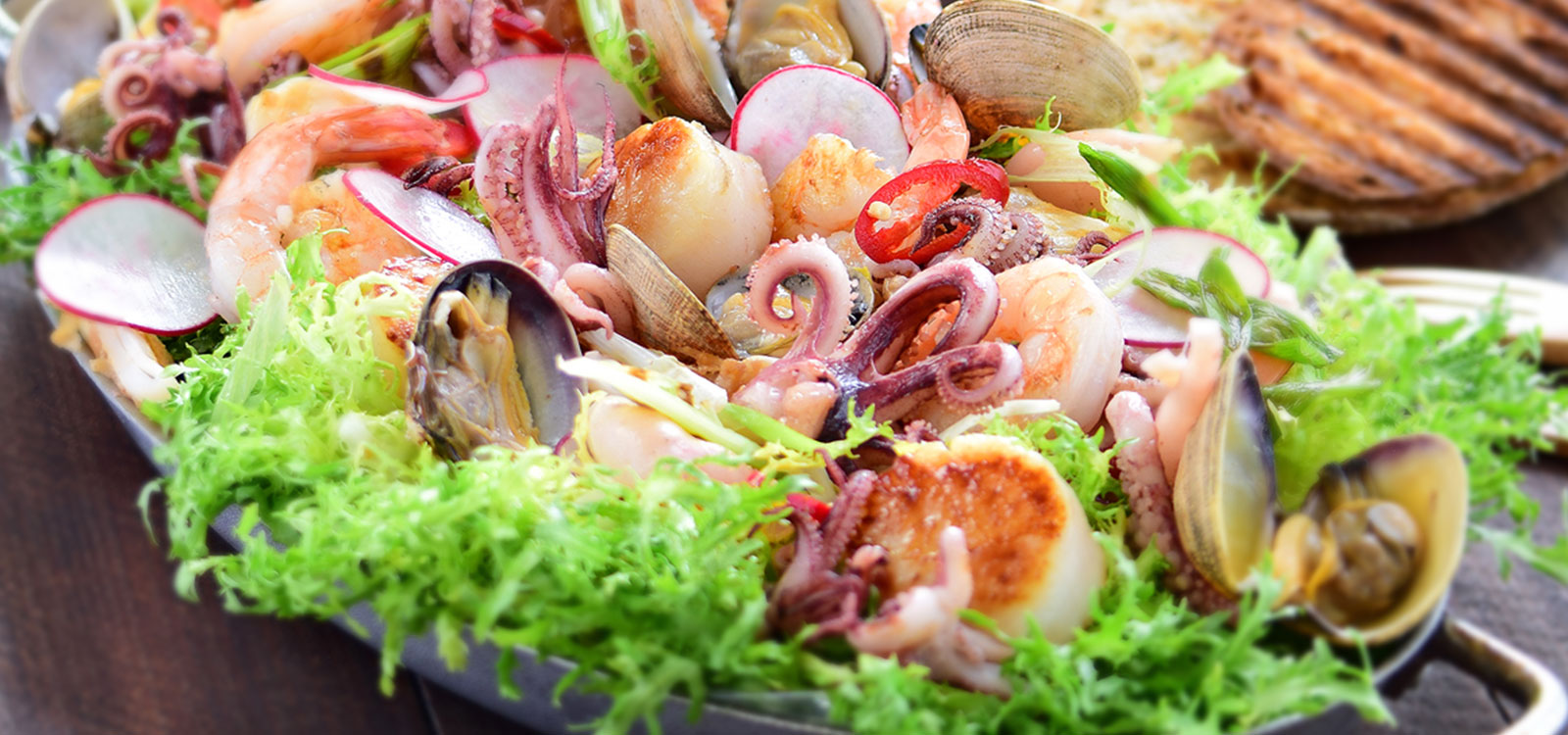 WATCH OUR VIDEO
Welcome to Seascape Village
Seascape Village Bay Market
Manila's Newest Seafood Destination
The Seascape Village Bay Market is a 2-storey, 10,300 sqm building with a total floor area of 15,300 sqm,
housing a wide array of restaurants, take-out counters, food kiosks & carts.
The Bay Market also features a wet & dry market area, offering fresh seafood,
special ingredients, assortment of spices & seasonings, fruits & vegetables.

New eats: Seascape Village in Pasay redefines the traditional 'dampa'

Angelo G. Garcia

ABS-CBN News

MANILA -- "Dampa" is a staple Filipino food destination. It's basically a seafood market with a collection of restaurants that are ready to cook fresh seafood for its customers. Customers buy the seafood at the market and the restaurants take care of the cooking.

Seascape Village Redefines Dining Experience in Metro Manila

Manila Standard

Seafood indulgence in Metro Manila is on a whole new level with the opening of Seascape Village Bay Market. Seascape Village Bay Market is home to restaurants that offer Filipino, Asian, and fusion cuisines, and a wet and dry market that features fresh seafood trading. It is also a place where dining customers can enjoy an unobstructed view of the glorious Manila Bay sunset.

Seascape Village Market: The Best & Cleanest Paluto Market in Manila!

Anton Diaz

Our Awesome Planet

Seascape Village is a mixed-use coastal development in the Manila Bay area, which opened its first phase of the seaside mall. The first phase focuses on Seafood Paluto Market and a variety of dining options while the succeeding phases will feature a spa resort, art and lifestyle cafe, man-made beach.....